Power, Gas, Water, Renewable Energy, whatever your energy needs, we have the expertise you need to succeed.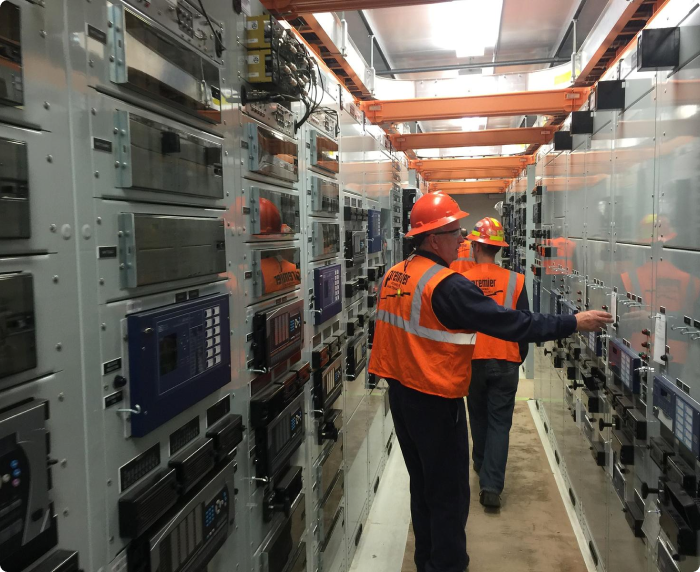 Industry Specific Knowledge, Experience, and Safety
How often do your internal technicians work on the systems that keep the power on? In today's world, the skilled workforce for almost every utility is relying more on outside service providers than ever before. Retirement, downsizing, and other considerations make using the right team not only a good workforce augmentation option, but it makes good financial sense. At Premier Power Maintenance we take pride in being on the leading edge of technology, training, and efficiency advancements. Our focus is not only on providing you with the best solution for your needs, but also peace of mind.
Consistent, Repeatable, and Unbiased
Has your equipment and its components been inspected, calibrated, or verified since it was installed? This is the most common mistake we find among clients whose systems have failed. Just because your equipment has an expected life expectancy of 30 years doesn't mean it doesn't need to be regularly tested and inspected. We've worked with utilities throughout our footprint in all aspects of electrical testing from 4.160 KV through 700 KV. You can breathe easy knowing your equipment is safe in our experienced hands.
Our Premier Promise is simple: unsurpassed safety, guaranteed satisfaction.
We'll assess the equipment
you have.
We'll give you an evaluation and identify possible solutions, based on financial considerations.
We'll verify whether your equipment works, or help you decide where to go from here.
other industries

we serve
Looking for more than just "low bid"? We've got you covered.
The healthcare and electrical system are the lifeblood of your facility. Wouldn't you like to know if your system is safe and reliable?
Mining is essential to countless industries all over the world and 500,000 Americans rely on these jobs for their livelihood. We've been a leader in the industry for over 35 years.
Power reliability—the lifeblood of your Data Center, and it's our middle name.
Arguably, some of the worst conditions for electrical systems. Good news, you have found the team for the job!
Imagine a safe, reliable power system at your location. Now imagine having a true partner in making that happen?
We offer a full suite of services from new construction to comissioning, testing, repairs and preventative maintenance. Reach out to a Premier Power Maintenance representative today to learn more about our accreditations and services.
Fill out the form and our team will get back to you within 24 hours or email us at sales@premierpower.us.