Some of the worst conditions for electrical systems. While you can't control the conditions you work under, you can choose the team you work with.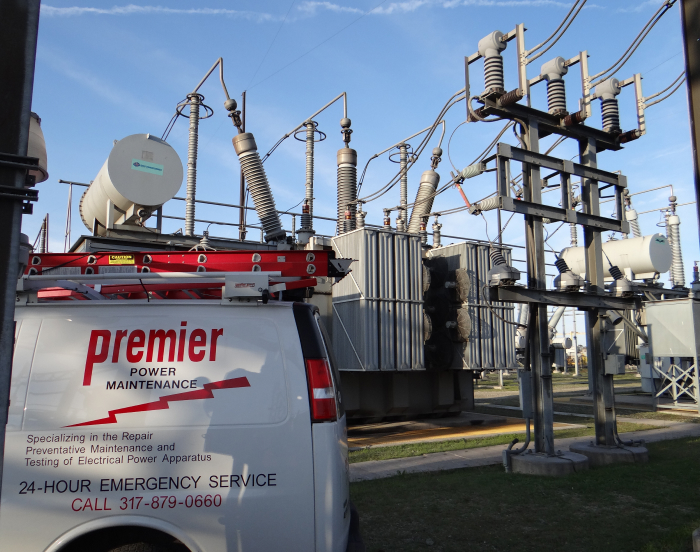 Dirty and Demanding: Our Specialty
You know the electrical infrastructure in the metal Industry is some of the most dirty and demanding there is. You deserve to have a partner in maintaining your system who actually understands your challenges. High Voltage cable failures are often seen as an unavoidable part of the industry. That may have been true years ago, but now with the help of technological advancements we can use data to predict and avoid these potential failures before they derail your operations. Premier Power Maintenance has been providing these services to some of the biggest names in the industry for years.
For many in our industry, "outage" might as well be a four letter word. No one wants to be without power, but in an industry with so many potential pitfalls, planning the outage ahead of time can save you time and money in the long run. Extreme temperature changes, dust, dirt, moisture, pests and more can all cause an unplanned outage. Just getting to the bottom of what happened can be extremely time consuming, not to mention the process of fixing what went wrong. Planning ahead with an electrical maintenance outage plan using the right technology and experience will lessen the chance of an unplanned outage, saving you valuable productivity.
Steel Dynamics – Columbia City
Steel Dynamics has a TTPA Electric Steel plant in Columbia City, Indiana that produces 240,000 tons of new steel products annually. They are Whitley County's largest employer with 750 high wage employees.
Premier Power Maintenance was hired to inspect malfunctioning equipment. SDI was having trouble with trip units sticking and were unable to figure out the cause.The Premier Power Maintenance team sent our inspection crew on site to assess the situation. SDI had a 12-hour window where they were able to shut down and allow us to inspect the equipment. The team quickly realized the equipment had not had regular maintenance done in quite some time. The circuit breakers were excessively dirty and the insulation value was awful. It became clear that of their 22 circuit breakers, every one of them would need to be replaced as none of them would be able to trip in the event of an overcurrent or short circuit.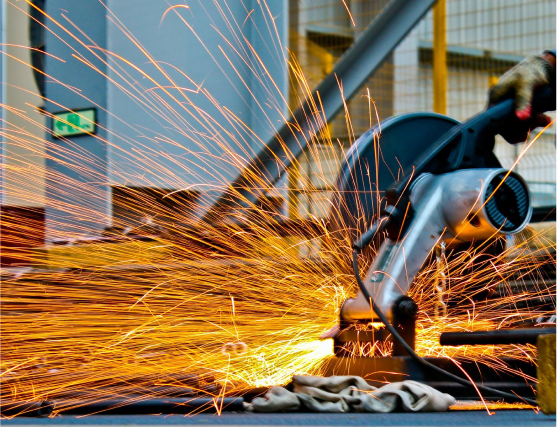 Our team thought outside of the box to solve this problem and figured out by heating a vibrasonic cleaner, we could get the magnetic dust free of the pieces. Over the next 11 weeks, our team went in during a short outage window each Friday to fix and replace 2 circuit breakers each day. What had originally looked like a massive equipment replacement project turned out to be a very manageable cleaning process. Rather than requiring an extended outage in order to replace all 22 breakers (a cost of $83k to the client before labor, not counting how much it would cost to keep the lights off), our team was able to clean each and every one of the breakers and get them working like new again.
other industries

we serve
Looking for more than just "low bid"? We've got you covered.
The healthcare and electrical system are the lifeblood of your facility. Wouldn't you like to know if your system is safe and reliable?
Power, Gas, Water, Renewable Energy
Power reliability—the lifeblood of your Data Center, and it's our middle name.
Mining is essential to countless industries all over the world and 500,000 Americans rely on these jobs for their livelihood. We've been a leader in the industry for over 35 years.
Imagine a safe, reliable power system at your location. Now imagine having a true partner in making that happen?
We offer a full suite of services from new construction to comissioning, testing, repairs and preventative maintenance. Reach out to a Premier Power Maintenance representative today to learn more about our accreditations and services.
Fill out the form and our team will get back to you within 24 hours or email us at sales@premierpower.us.