The healthcare and electrical system are the lifeblood of your facility. Wouldn't you like to know if your system is safe and reliable?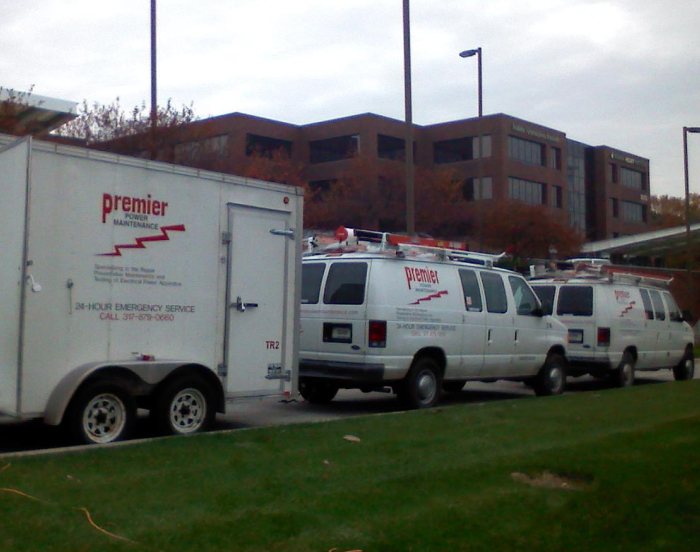 We understand that you have a lot of codes, requirements, standards, oversight committees. Just keeping up with the compliance associated with the healthcare industry can be daunting. We have worked with numerous organizations to assure they meet all the new requirements of the NFPA110, NFPA99, NFPA70E, OSHA, JCHO among many others! Our experts keep track of the changes so you don't have to.
Ground Fault And Emergency Systems
As the population counts on the healthcare industry to keep them in the best possible health, you can count on us for the best possible electrical safety, reliability, and compliance. A client we worked with recently was facing serious fines for being out of compliance with their emergency systems. With the help of the local utility we were able to implement a real world outage using satellite linked timing devices. We were able to show the timing concerns were due to an error in their testing, but also found discrepancies that could have caused hundreds of thousands of dollars in damage to their generators and switchgears. Talk about killing two birds with one stone!
The Indianapolis VA Historic Hospital Complex
The Indianapolis VA is a Historic Hospital Complex and National Historic District comprises 15 buildings across two different sites built in the 1930s. Each year they serve more than 62,000 Veterans and their families.
We were contracted to work with the army corps of engineers on a project to replace equipment. A large amount of aged electrical equipment had failed testing at the hospital and needed to be replaced. The process changes a little bit when you're replacing the electrical infrastructure in a hospital compared with a commercial facility. Shutting off power at a moment's notice can be costly at a commercial site but at a hospital it's not an option.
The teams worked together to create temporary power sources for each wing of the hospital. Once it was up and running we were able to replace all of the old equipment in 5 different electrical rooms. This included replacing the 480 volt switchgear, all of their 15kv infrastructure and 5 emergency backup generators. This took place over a 3 year period and went off without a hitch. We continue to maintain the electrical systems at the VA hospital and work with the army corps of engineers on other similar projects.
other industries

we serve
Looking for more than just "low bid"? We've got you covered.
Mining is essential to countless industries all over the world and 500,000 Americans rely on these jobs for their livelihood. We've been a leader in the industry for over 35 years.
Power, Gas, Water, Renewable Energy
Power reliability—the lifeblood of your Data Center, and it's our middle name.
Arguably, some of the worst conditions for electrical systems. Good news, you have found the team for the job!
Imagine a safe, reliable power system at your location. Now imagine having a true partner in making that happen?
We offer a full suite of services from new construction to comissioning, testing, repairs and preventative maintenance. Reach out to a Premier Power Maintenance representative today to learn more about our accreditations and services.
Fill out the form and our team will get back to you within 24 hours or email us at sales@premierpower.us.